I'm an Electrical Engineering graduate currently working as an Associate Consultant at Infosys Ltd. My primary expertise lies in software engineering, with a focus on JAVA, Angular, and Collibra Data Governance.
In addition to my technical skills, I'm also interested in leadership and creation, and I'm passionate about developing my abilities in these areas.
I'm on a quest to discover and experience the most out of life, and I believe that imagination, curiosity, and creativity are the keys to unlocking its potential.
I've always felt an innate need to create and build something bigger than myself, whether it's something that lasts, entertains, teaches, or transcends. My interests span a wide range of topics, from art and writing to leadership, fitness, nutrition, design, psychology, relationships, traveling, holistic education, and more. I embrace duality as a concept that things need not be either black or white – they could be grey.
As an introvert with a creative and sensitive side, I'm curious to understand people and life better. I believe that our persona is often a learned response to all the things that have happened to us – both good and bad. As we go through life, it can be challenging to harness our true spirit in the shadow of all the patterns we develop, which can hamper our ability to connect with others. That's why I'm a firm believer in evolving and unlearning the emotional patterns we become accustomed to as we grow up. Unlearning has been an important part of my journey, and I find that being conscious of your patterns is a simple yet effective tool in this process.
Of course, I'm far from perfect, but I'm always evolving, learning, and unlearning. I have a side that works on intuition, sometimes with a risk appetite. I have a 'method' and 'madness' yin-yang style of existing, which allows me to get a lot of things done, but I know I would do better with more self-discipline and controlling the things on my plate at a time.
I'm also an avid learner and enjoy exploring new ideas and concepts. I'm particularly interested in psychology, spirituality, and personal growth, and I'm always looking for ways to integrate what I learn into my daily life. 
Overall, I'm a complex and multifaceted individual, but I'm excited about the journey of self-discovery and personal growth. I believe that everyone has the potential to lead a fulfilling and meaningful life, and I'm passionate about helping others on their own path towards self-realization.
Thank you for visiting my website, and I hope that you find something here that inspires you or sparks your curiosity.
» Entrepreneurial Journey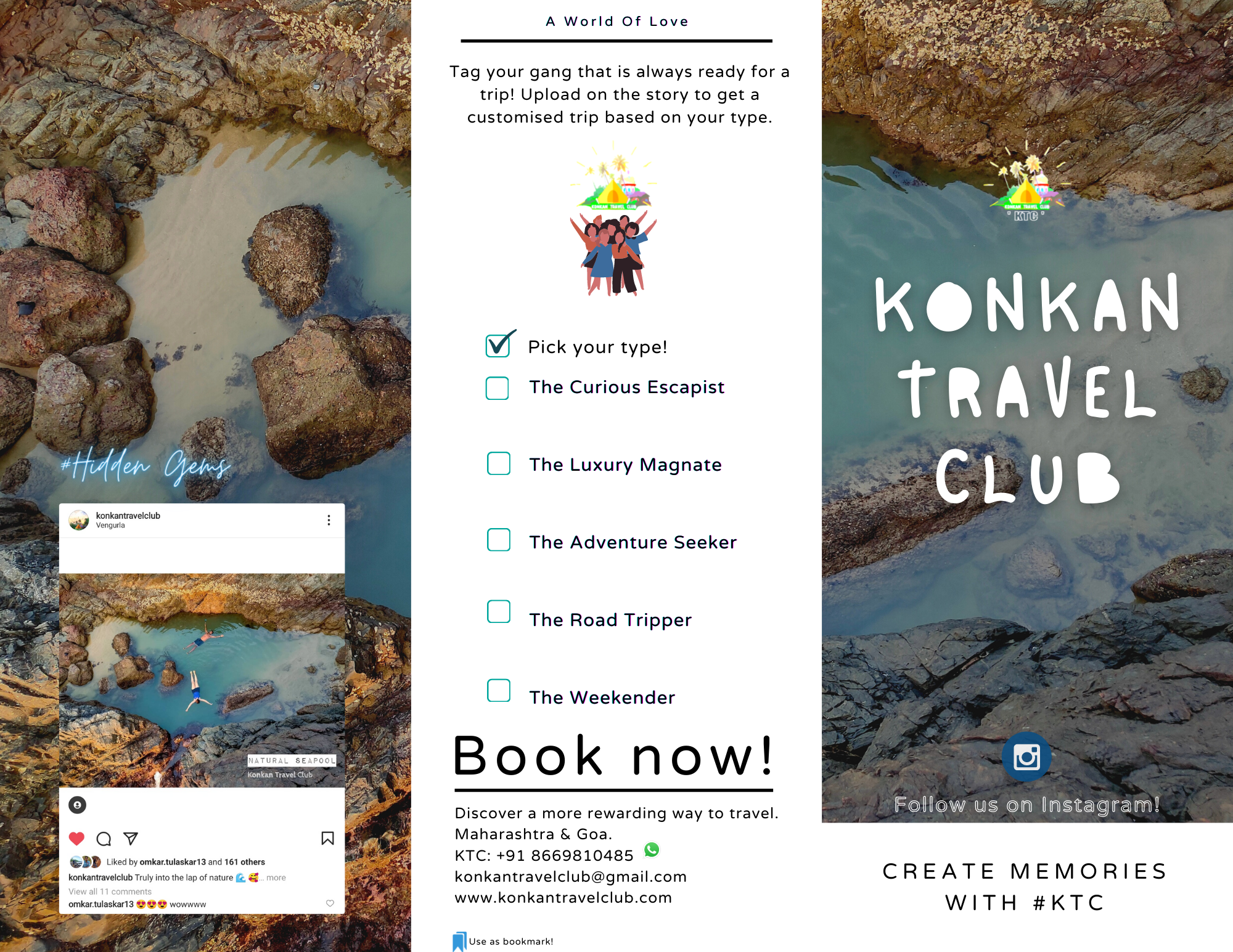 KTC is an eco-tour enterprise that focuses on providing locally sourced, unique, and engaging experiences. Our range of tours includes adventure hikes and trails, beach camps, cultural insights, nature trails, wild fruit trails, boating safaris, and luxury getaways, all complemented by delicious Malvani cuisine. We pride ourselves on curating itineraries that adapt to the seasonal changes of the Konkan region, ensuring that our customers always have something new and exciting to experience. While we have all the standardized operating processes in place, we have yet to aggressively market our brand. However, we are ready to gear up as an enterprise once we find the right people to work with.
Mochemad, vengurla, Maharashtra, India
pratikgawade1@gmail.com
konkantravelclub@gmail.com
The very center of your heart is where life begins – the most beautiful place on earth. ~ Rumi